Mark Strickland Head Coach: 
2004 USA and AAU National Coach of the Year
Strickland has long been a proponent of the philosophy of the Granby School of Wrestling as created by legendary coach Billy Martin, Sr. He has high expectations for his wrestlers, and they have responded to the challenging demands. He skillfully develops their wrestling technique by repetitively drilling sound techniques, stressing a high level of conditioning and endurance, and building self-confidence with frequent exposure to some of the toughest competition in the country.
His work with his wrestlers, however, does not stop with technique. To Coach Strickland wrestling accomplishments are only one factor in the growth of each wrestler. His main objective as a teacher and coach is to develop successful individuals as well as productive athletes. His impressive rapport and positive support guides his wrestlers in finding a balance between the academic and athletic environments. That balance leads to success in both the scholastic and sporting areas.
Strickland's wrestling background indicates his belief in hard work and dedication. Mark Strickland was a 2x State Champion and a High School All-American for national powerhouse Great Bridge High School in Virginia. From there he went to Garden City Junior College, where he was an undefeated National Champion his first year. He then had the honor of starting for John Smith at Oklahoma State University. After OSU, Mark returned to finish his career at ODU where he won the CAA Conference and the Most Outstanding Wrestler award (1988).  After college graduation, with Bachelor's degree in Sociology from Old Dominion, Mark went back to his Alma Mater, serving as an assistant for three years at Great Bridge. He then moved to New Orleans, where he was an assistant for one year before taking over the reigns as head coach at Jesuit High School.  Leading Jesuit to win 3 State Championships in a row and ranked among the top 25 teams in the USA by WIN Magazine. Mark continued to compete on the Senior level after college which included competing in the USA vs. Russia Dual.  After New Orleans, he moved back to Virginia and currently is the head coach for VA Team Predator wrestling club, including a Granby School of Wrestling Technician and Instructor for 26 years and a Professional MMA fighter.
Phone: 757-329-7085
Email: mark.strickland150@yahoo.com
Dalton Head started wrestling in the Virginia Beach area. Dalton was a VHSL State Champion at 125lbs in 2000 and AAA All-State wrestler from Ocean Lakes High School. He was a Varsity letter winner at James Madison University and a Virginia Tech graduate with a Bachelor in Health and Physical Education in 2005.  Since his college graduation, Dalton has been a long time staff member for the Granby School of Wrestling (15+ yrs.) and head wrestling coach for Hermitage High School since 2006 and assistant coach for VA Team Predator Wrestling Club in Chester since 2007.
 Phone: 540-250-5822
Email: dthead@henrico.k12.va.us
Paul Turley wrestled for Thomas Dale High School, located in Chester, Virginia, and placed 4th in the Virginia State Tournament and was a 2-time Central Regional Champion and a 1-time Central District Champion. Paul wrestled for two years in college at Virginia State University. He is a graduate of Virginia Commonwealth University with a B.S. in Education. Paul was the head coach for Dale Wrestling Club for 10 years and has been the Assistant Coach for VA Team Predator Wrestling Club in Chester, Virginia since 2007.
Phone: 804-479-6017
                           Email: baguba77@hotmail.com
Sonny Close – Philosophy– Sonny Close began wrestling at Woodberry Forest School where he was a team captain, state placewinner and awarded First Team All Central Virginia honors. After wrestling at Trinity College, Sonny transferred to the University of Virginia where he earned his B.A. in English and M.A. in Secondary English Education. As a Coach Sonny was an assistant under Colin Gay for five years at Woodberry Forest, under Daryl Weber at Christiansburg High School for four years. Additionally Sonny served as Head Coach for Christiansburg and led them to two state championships. He has also served VAWA as the Junior Director and Head National Teams Coach.
Phone: 434-249-9020
Email: sonnyclose@gmail.com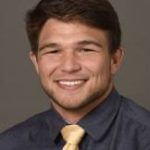 Austin Coburn career began at Cosby High School where he was a 2x state finalist and won the state championship in 2011 at 171 lbs. His senior year finished a perfect 44-0 and compiled an overall record of 177-21 with over 100 pins. From there he attended Old Dominion University and wrestled under Hall of Fame coach Steve Martin. While at ODU, he was a 3-year starter and started at four different weight classes. Austin was on the All-Conference Academic team 3 years and graduated with a 3.56 GPA. Austin majored in Sports Management and minored in exercise science.
Phone: 804-539-1105
Email:  acobu003@odu.edu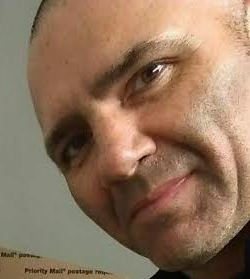 Jason Gates grew up in the great wrestling state of Iowa where he competed for regional powerhouse New London High School.  After graduating he served on various local coaching staffs while attending Southeastern and Kirkwood Community Colleges from 1993-1995.  He is an active duty member of the U.S. Air Force stationed locally at Fort Lee and has served for 18+ years.  During this time he has coached at numerous youth wrestling clubs, high schools, and MMA gyms throughout Iowa, South Carolina, and Virginia.  Jason joined the VA Team Predator coaching staff in 2015.
Fr
ank Eberly competed for Varina High School. Coached for Varina and Lee Davis High School from 1992 – 1998, helping them both reach the top 10 in the state. Head coach for 6 years at Mechanicsville Wrestling Club, a USA Freestyle club. Coached several to All American status. Frank assists Coach Strickland for VA Team Predator Wrestling Club in Chester.
Phone: 804-525-8950